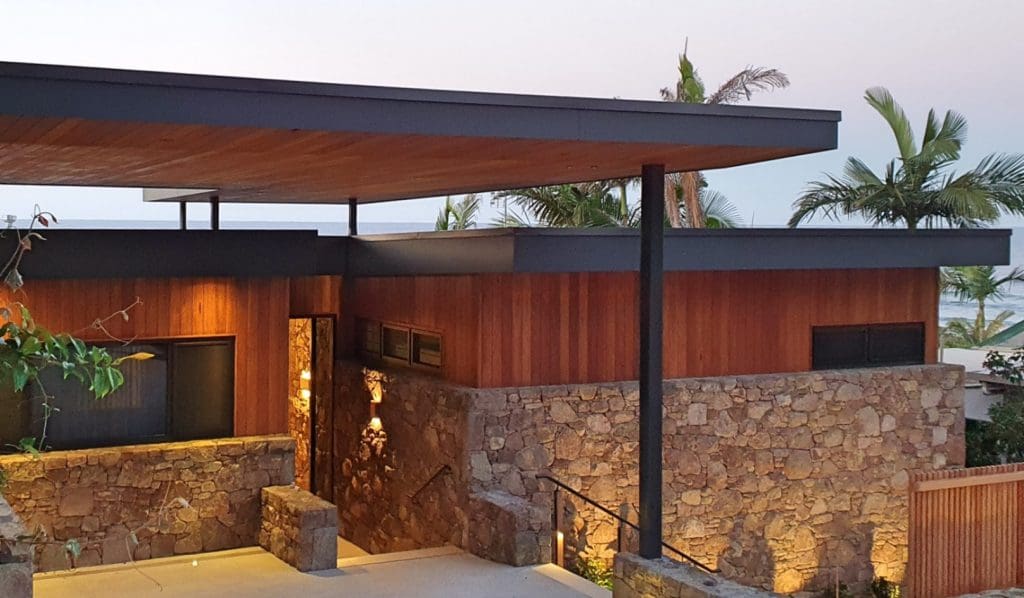 "When we demolished our existing house and engaged an architect to design a new state-of-the-art house. We made the fortunate decision to engage Viv as our Owners Representative and interior designer.
Selection of personal choice items was done by Viv in an exacting manner with true value for money. Viv also represented us at the weekly meetings on site with the Architect/Project Manager and Builder. She soon became an integral part of the team. Every step received the attention to detail required of a project of this scope and size. Every fitting was selected not only by appearance but also practicality and value.

Viv's ability to work professionally with other team members was respected by all as the project moved seamlessly through even the most difficult phases. All members of the team loved working with Viv and valued her contribution, guidance and reliability. Her relationship with sub-contractors and labourers ensured a harmonious working environment where even the most menial task was handled with care and pride.

Without hesitation we would recommend Viv to anyone contemplating a renovation, up- grade or a new build of any residential or commercial property."
"From a small pre-sale home makeover job to designing a new home build and recently a full home renovation project, we have used the talented and practical Viv from MK Property. Viv goes above and beyond in ensuring that the detail of every design area is well planned and both financially and aesthetically balanced. Her style and vision are realistic and having her list of contacts of builders, suppliers and all the other must-have tradies at her fingertips has been brilliant."
"We must say a huge thanks Viv and we look forward to our next project with you soon."
"Vivien helped us with our recent renovation and we couldn't be happier with the results. Viv's dedication and attention to detail was incredible. Because she always listened to us and had our personal needs front of mind, we felt we could completely trust her advice and guidance throughout the project. Her design expertise and skills not only saved us money, but directly contributed to adding value to our property. Most importantly, we now have a house we absolutely love!"
" We would highly recommend Vivien to anyone."
"Viv has been outstanding in her care, gentle direction, and advice for my home reno. I couldn't possibly have managed such an undertaking without her guidance. Always at the ready to be supportive. A real gem for anyone who is a little challenged by options, choices, colours… everything about a reno or a build really!!!"